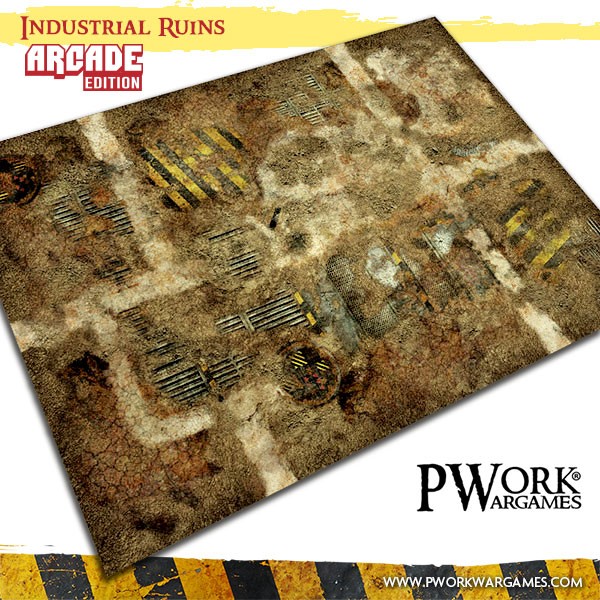  
Industrial Ruins Arcade Edition - Wargames Game Mats

Terrain mat for miniature wargames.
The perfect gaming mat to make better your wargaming tabletop.
A Sci-Fi industrial landscape, abandoned and in ruins, for fights among wreckage and destroyed roads.

Play your battles at your favourite wargames on a desolate industrial area, now in ruins, among large industrial plants and the ruins of abandoned structures and containers!



The ARCADE EDITION is a special LIMITED edition, in neoprene material, of wargames mats with strong chromatic impact and excellent quality. Some of our best-selling signature gaming mats revisited to offer greater contrast and vivid, intense colors.
Materials:
- Neoprene

Available size:
- 4x6' (122x183cm), printed on Neoprene


amazing product!!!
totally recomend
Battlemate
Cooles Designer. Qualität top.
Ottimo prodotto ...continuate così!
The BEST mat I have ever bought!! Amazing detail and outstanding quality!! Worth the investment!!
06/11/2019
Gribblywibblin
Excellent quality product very happy with my purchase. I would by future mats if the price was a bit cheaper
Beau tapis
le rendu en réel est vraiment magnifique.\r\nBon produit pour mes bataille 40.000 Warhammer
Related Products
3 other products in the same category: