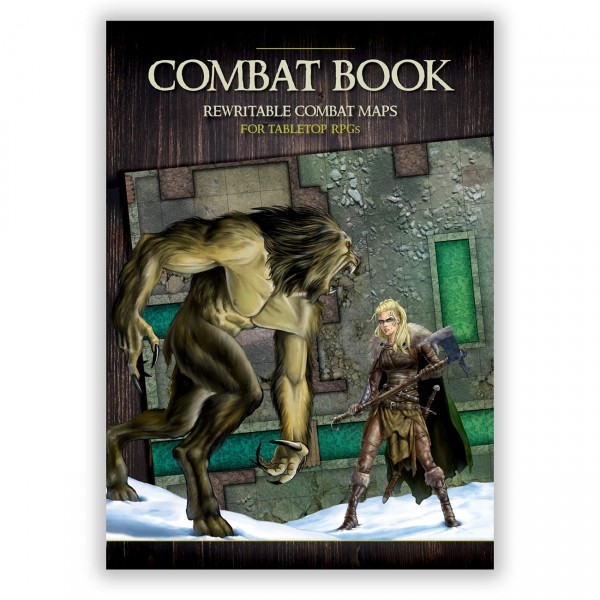  
Combat Book - Rewritable Combat Maps for Tabletop RPGs

The essential tool for every master: a full set of combat maps for fantasy RPGs,  fitted with grid (1 inch square). The maps can be used both as double pages and as single pages. Use a whiteboard marker to write, draw and erase as much as you like! One of our favourite RPG accessories!

The ultimate tool for role-players
An essential tool for any RPG player and dungeon master: 62 pages of rewritable combat maps with grids of 1-inch squares. Fully plastic-coated, perfect for random encounters, but also for setting the scene for any game situation. Each page can be used individually or as a double page.
Tile up another Combat Book to expand the map by creating a huge one!

Designed and tested by role-players and masters, the Combat Book offers generic and specific maps to cover the highest number of typical settings for a tabletop role-play game, such as Dungeons & Dragons or Pathfinder. The highest level of graphic detail allows you to improve the atmosphere of the game, without sacrificing functionality and time.
Big format: A3 (42x30cm closed - 42x60cm open)
Pages: 64 pages full colour, high resolution
Paper: 300gsm, fully laminated
Special: all pages can be rewritten, use only whiteboard markers.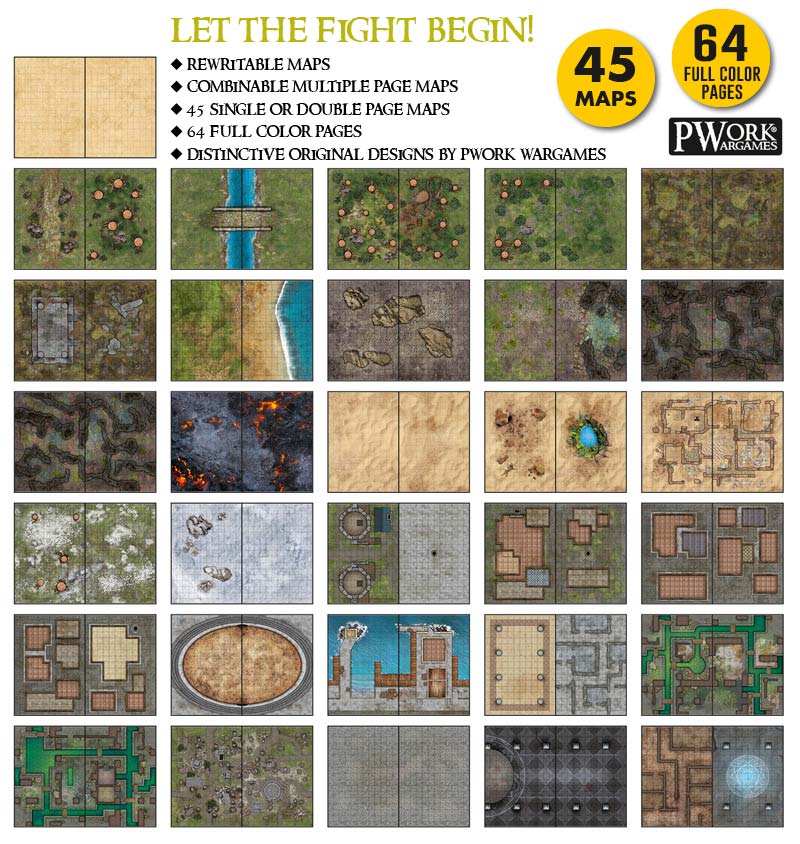 Prodotti Collegati
16 other products in the same category: