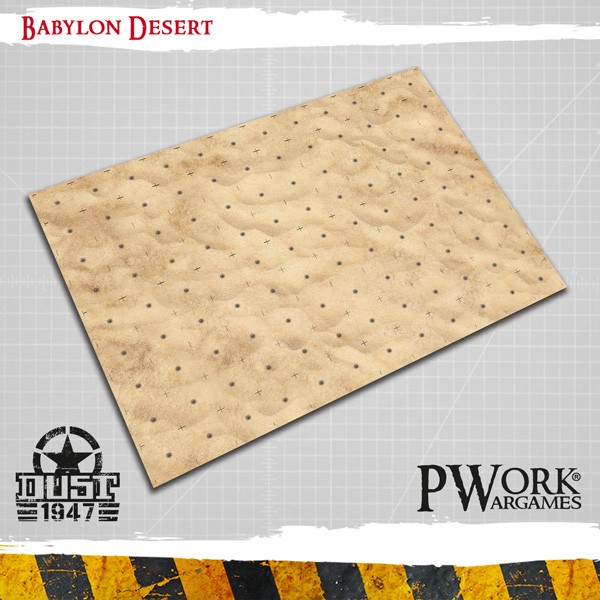  
Babylon Desert - Dust 1947 - Wargames Terrain Mat
Terrain mat for the tabletop wargame Dust 1947.
The perfect gaming mat to make better your wargaming tabletop.
Ideal for battles among the desert dunes it represents an endless plain of fine sand.
This gaming mat allows you to set your Dust 1947 battles on a sandy desert, a desolate place where the heat and the wind are fearsome opponents like the enemy armies!
Materials:
- PVC

Available size:
- 9x12 Dust 1947 squares (85x113cm)
- 12x12 Dust 1947 squares (113x113cm)
Data sheet
PVC / VINYL

The gaming mat with the best value for money! Made from high durability premium class PVC. Non textured gaming surface with high quality printed picture. Resistant to scratch and tear as well as dirt stains.
Accessories Products
Related Products
16 other products in the same category: